Tuesday, 10 June 2014 00:00
Tshwaranang Sewing
The project was started in 2003 with the objective of establishing the opportunity to make and supply the community and business with quality clothing. Tshwaranang Sewing is situated in the Bakwena Ba-Magopa Community near Brits.
The business is registered as a Close Corporation under the Close Corporations Act of 1984. Registration number 2003/066296/23
The Tshwaranang Sewing Project's core business is designing and manufacturing of clothing.They also do alterations and amendments to clothes for customers. It also involves sewing mainly of uniforms for schools and church congregations. They also sew aprons for housework, overalls for workers, tribal dresses and special event garments for women. The business has been setup incorporating individuals all women from the local community.
The members of this project are skilled tailors and require business knowledge to run their business effectively. The members went for training at She Sport & School wear in Rustenburg & broadened their knowledge & skills.
The Products Tshwaranang provide are: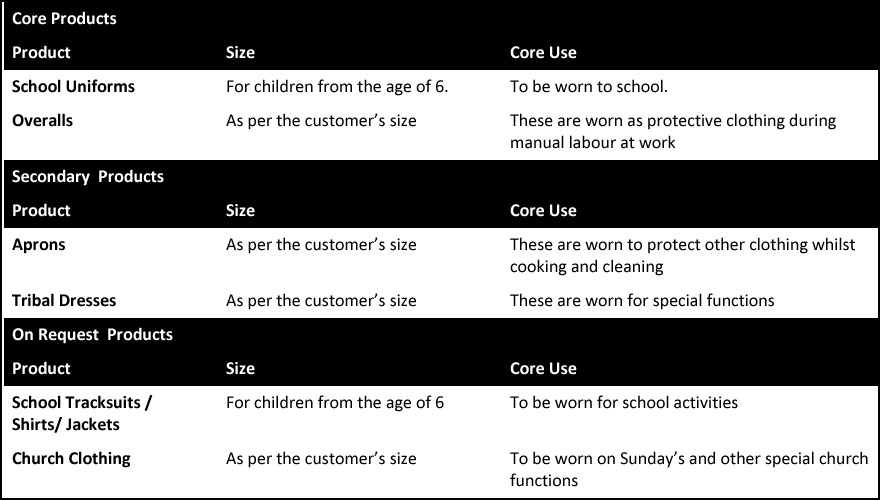 Leave a comment
Make sure you enter the (*) required information where indicated. HTML code is not allowed.